Angel Business Communications and IT Europa hosted the 2022 Managed Services Summit North one day conference on November 16th at the new venue of Manchester Central exhibition centre.

It was a fabulously productive day of meeting new people catching up with friends, knowledge sharing and conversation.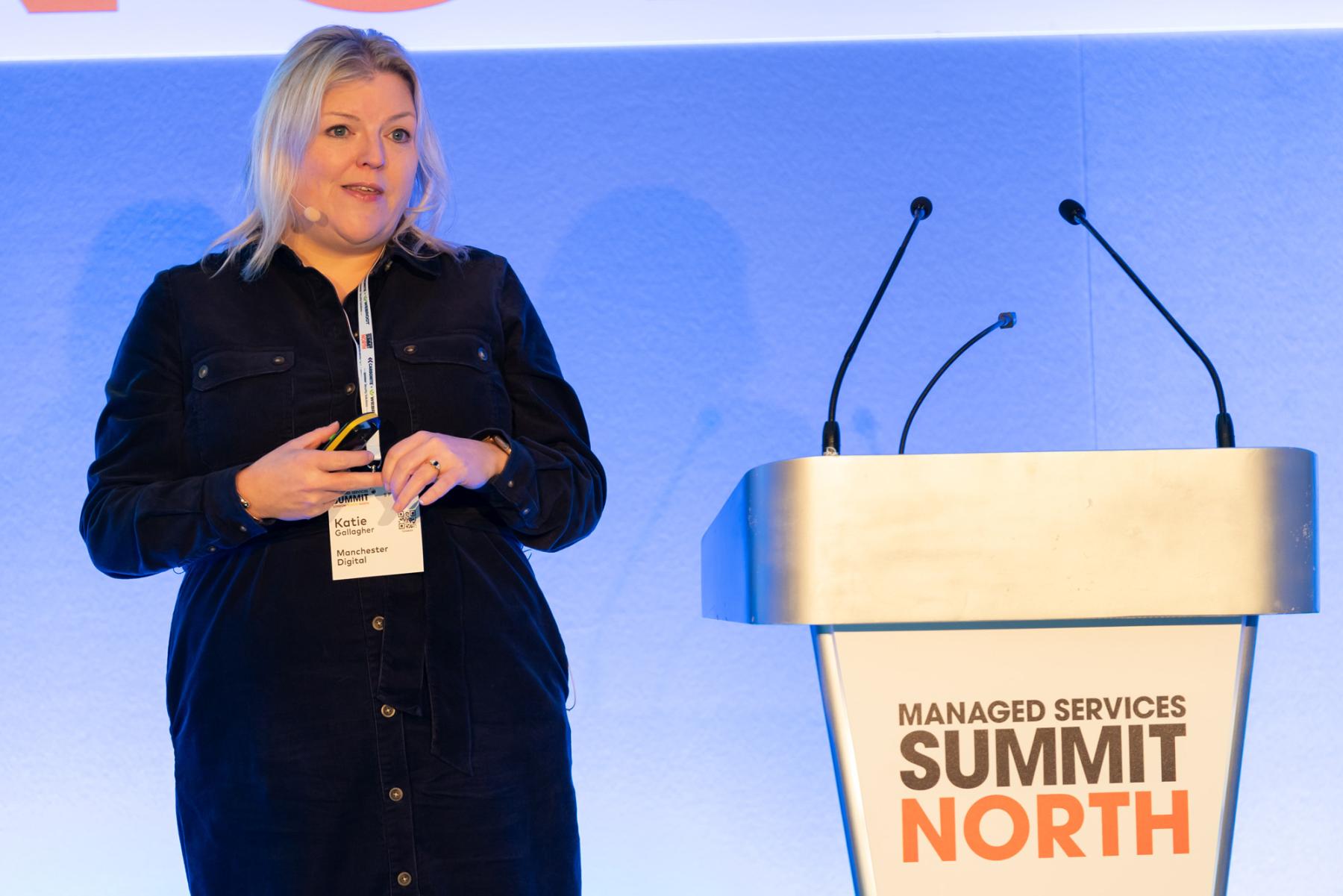 The effervescent Will Garside kicked off the day, directly followed by some thought provoking ideas into business leadership from Katie Gallagher at Manchester Digital. The first panel session of the day tackled and expanded some of the ideas Katie brought to the table into an MSP specific setting, fascinating stuff from the panellists and audience and this session whole heartly set the tone of getting the audience to think about their own operations and business management in not just since covid but looking toward tomorrow's choppy waters.

Other industry leading speakers from across the IT channel sector came together to debate and share their thoughts and guidance about the state of the market, where to be wary investing time and resource and upcoming trends, opportunities which IT services providers face.

I think we all became Darren Campbell fans (yes that Darren Campbell) after listening to his afternoon keynote. He presented a personal yet relatable journey of growth into leadership, with goals, success and hardships along the way... inspiring, moving and totally surprising.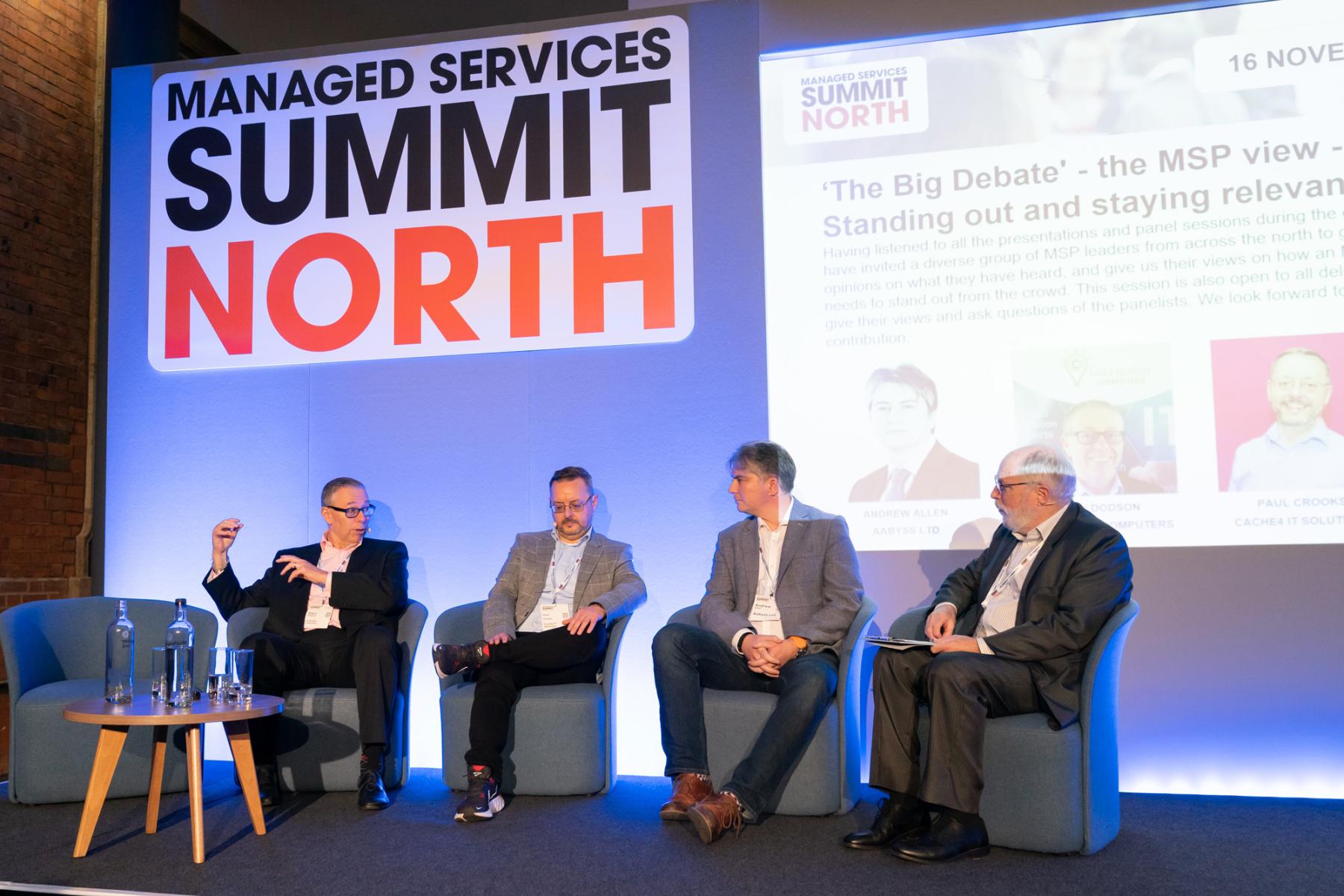 The closing session of the day included 'The Big Debate' where a spectrum of MSP's are put together on stage and thrash out questions asked by our readership and the days' audience. In a packed auditorium it was good to see both IT service resellers and IT vendors participating from the audience. We must agree, efficiencies and agility will be critical to enable continued success from IT service provider businesses over these coming months/years of uncertain economic conditions.

Feedback gained from the event to date has been outstanding, delegate guests seemed inspired and sponsors took many new contacts and opportunities away from the day.

The highly successful and valuable event series returns in 2023, Amsterdam, London and Manchester, mark your calendars! MSPs, MSSPs, VARs and SI's should pick your local event and register to attend for free here: https://landing.managedservicessummit.com/

A huge thank you to all of our sponsors this year, without whom these events would not be possible; Acronis, Addigy, Asigra, Assured Data Protection, Avast Software, AvePoint, Barracuda, Blackberry, Brigantia, BVoiP, CaaB, Cisco, Cloudian, Cloudsphere, CloudCheckr, ConnectWise, Cynet Security Ltd, Datto, Egnyte, eSentire, Exclaimer, Exclusive Networks, Giacom World Networks, HaloPSA, I Group Ltd, Intec Microsystems, IT Glue, Kaseya, Lenovo, ManageEngine, MSP Growth Hub, N-able, Nerdio, NetApp, NinjaOne, Nord Security, Nuvola, Octiga, Ops Ramp, Oriium, OVH Cloud, Patch My PC, Pax8, QBS Software, Quest, RapidFireTools, Red Sift, RedStor, Six Degrees Group, SixSQ, Solarwinds, Sophos, Splashtop, StayPrivate, SUSE, Synaxon, Teknov8, Telehouse, Thales, ThreatLocker, TOPdesk, Vipre, Watchguard, Webroot and Zomentum.

We look forward to seeing you all again soon!