At Angel, we're no strangers to the hustle and bustle of event planning. Our mission is to connect people, ideas, and opportunities, and sometimes that means taking on a unique challenge. One such challenge presented itself when we had the honour of running two major client events on the same day in two different countries. This exhilarating day showcased the dedication and teamwork that makes Angel the go-to name in event management and services.
In Birmingham, our Multimedia Manager Alex was busy setting up our badge printing service. Simultaneously, in Frankfurt, our CTO Scott and Client Services Consultant Paul were liaising with event sponsors and overseeing the event build-up and registration setup. It was a whirlwind of activity as both teams coordinated to ensure everything was in its right place to begin our busy day!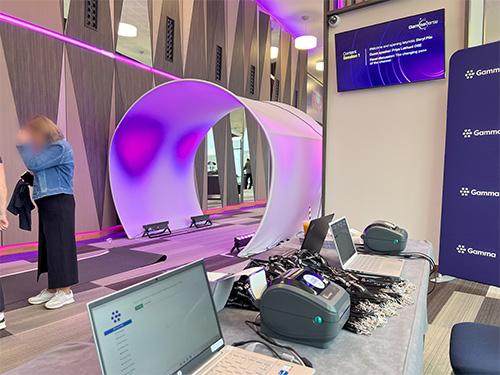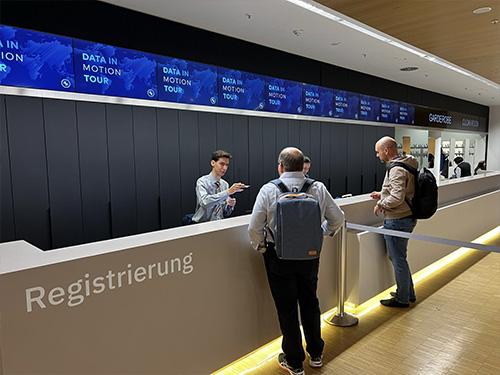 The excitement was palpable, and the energy was electric as delegates and sponsors began arriving, a warm reminder why we love taking on such challenges. Attendees in both locations were engaged and enthusiastic!
As the day progressed, the excitement intensified. In both Birmingham and Frankfurt, our events had hit their peaks.
Running two events on the same day in two different countries was a monumental undertaking, but it was a demonstration to the dedication and capabilities of the Angel team. It's not just about the logistics; it's about bringing people together, fostering connections, and creating opportunities.
"We needed a reliable and seamless badge printing solution to handle a busy registration for our first Gammaverse event. Angel Events provided just that, it's made by events people, for events people! Their software and staff were excellent, and we're already looking at using them again for future events."

Jaime Williams, Head of Community, Advocacy & Events at Gamma.
This day was a testament to our unwavering commitment to our services. The success of these simultaneous events has set a new standard for us, pushing us to continuously innovate and reach new heights in the world of event management.
We can't wait to see what challenges the future holds and how we will continue to excel in this ever-evolving industry.
Use these links to find our more about our event management and event registration services.